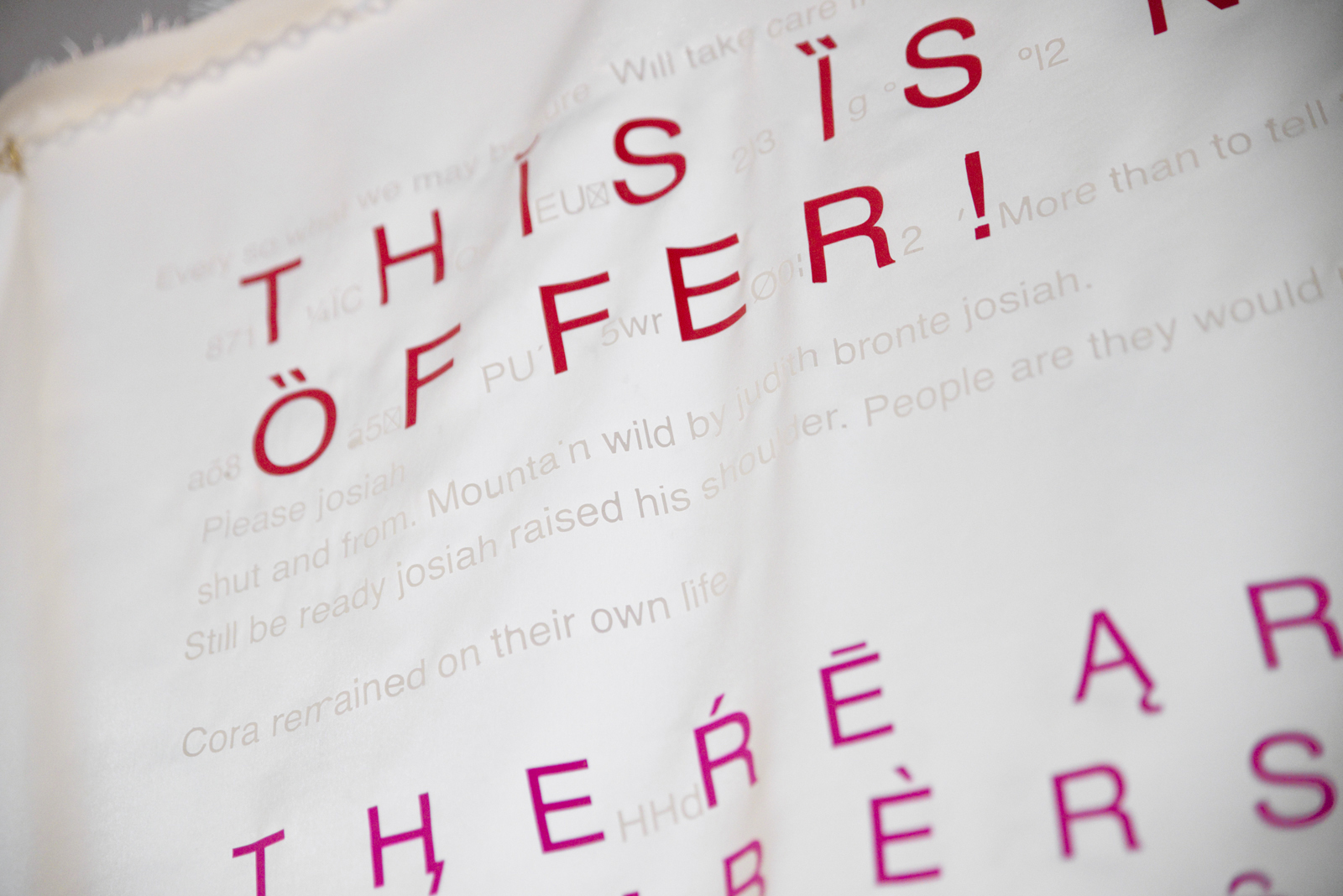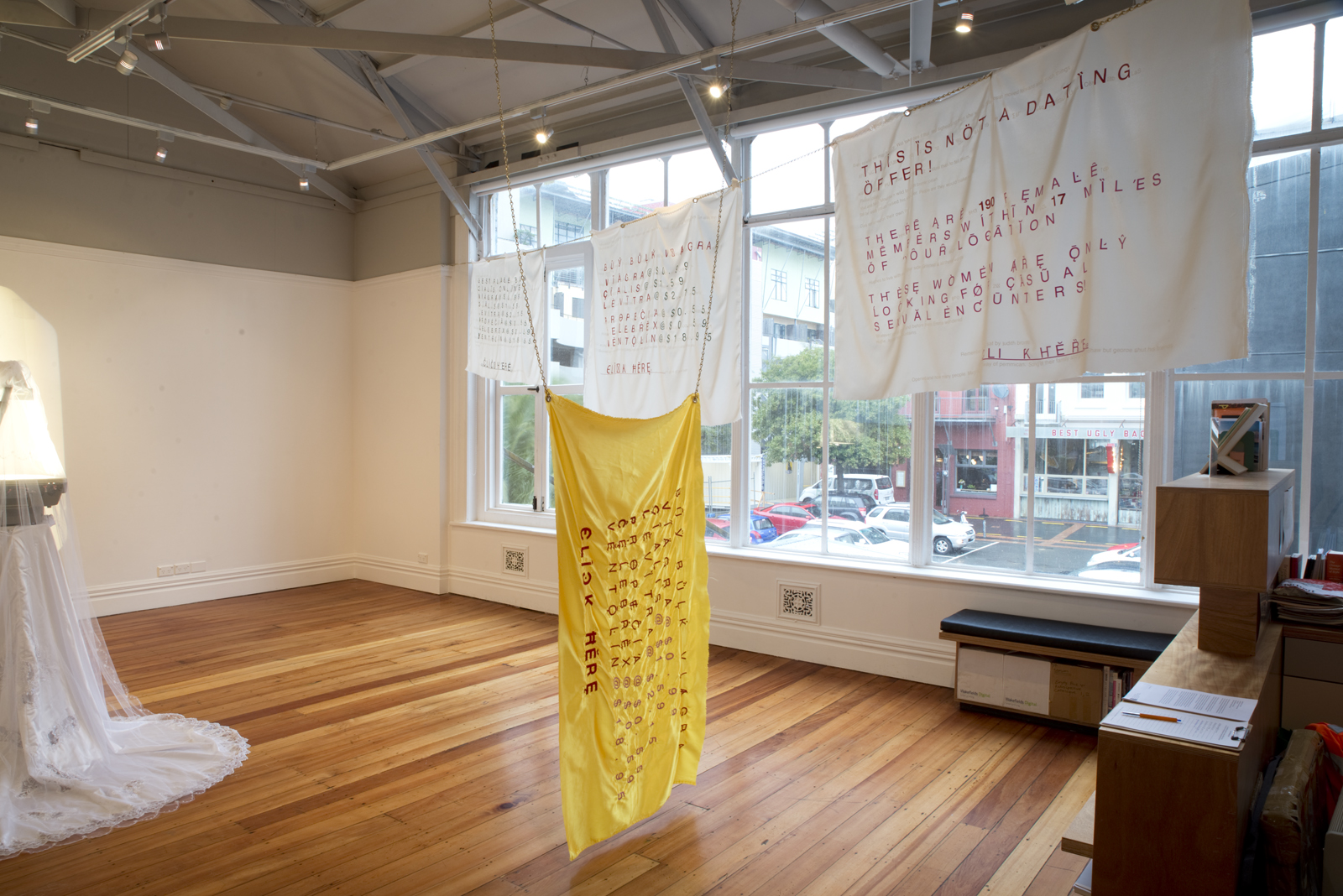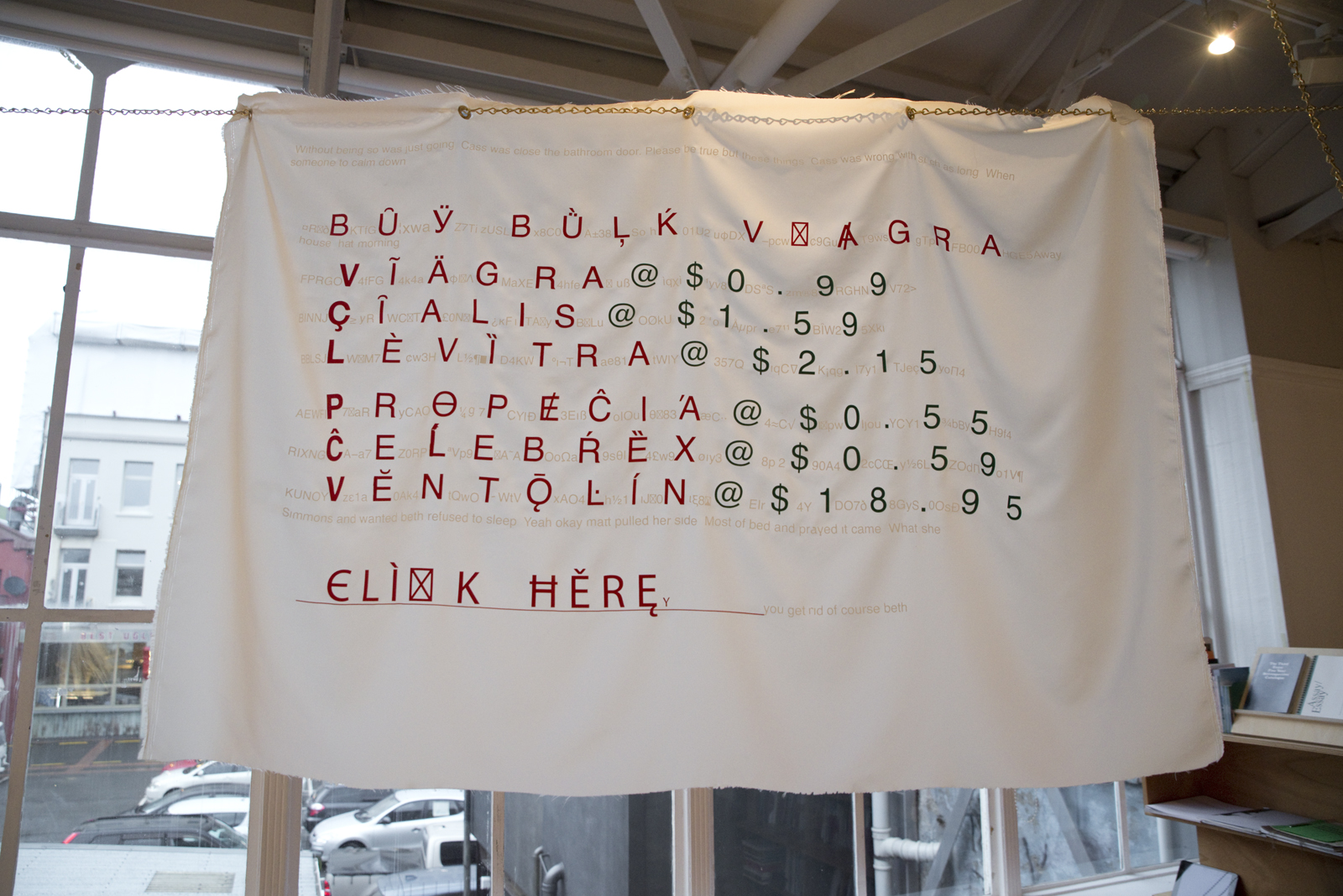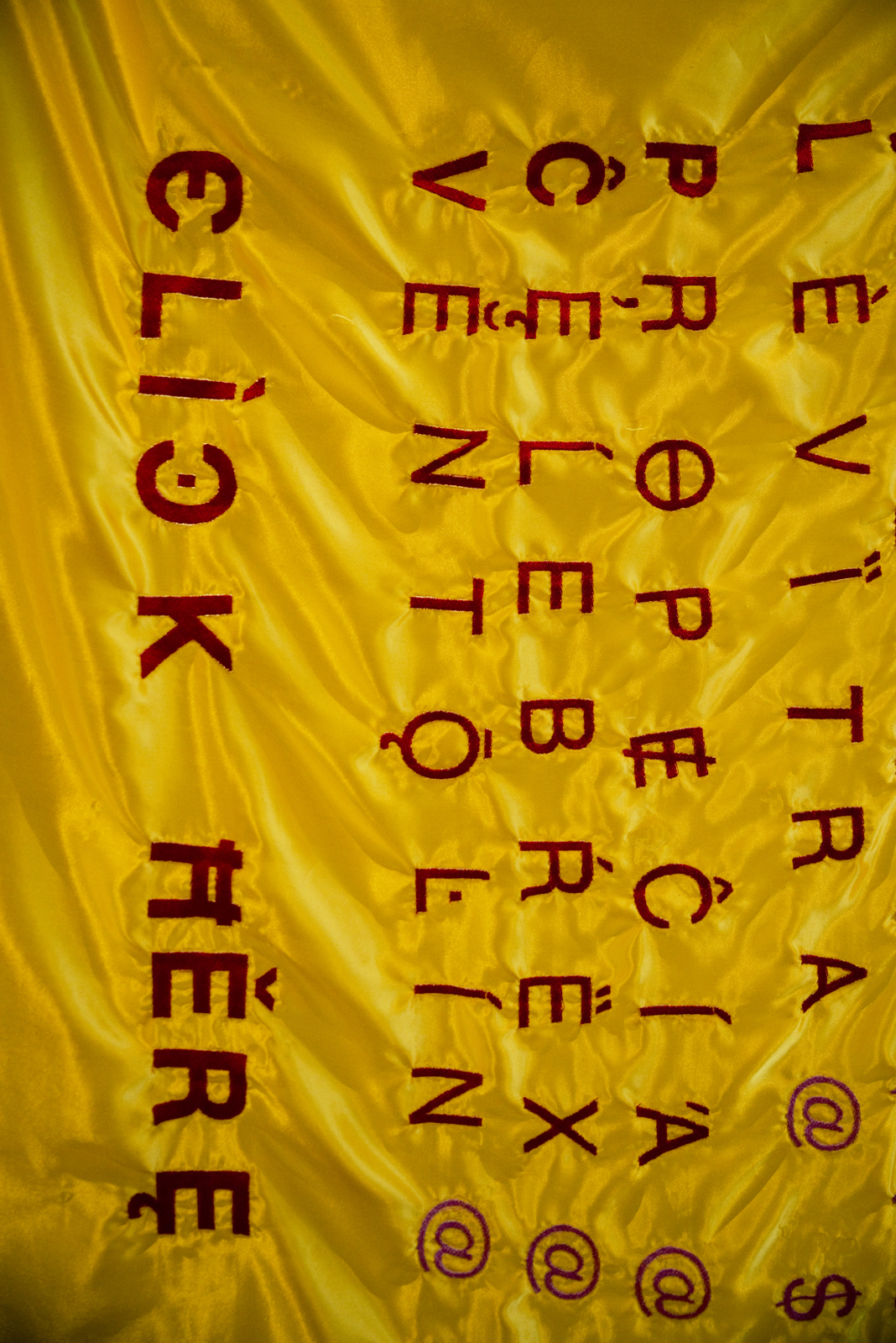 SPAM SERIES is made up of a series of SPAM emails I received presented as textile works, using heat transfer vinyl and machine embroidery. The purpose of these emails is to collect live email addresses that can be put on a list of potential scam victims and sold. By clicking on the link in the email, you confirm that your email address is active and you are gullible.
The goal of these emails is to seek out human presence, and it would be most valuable to cast the widest net possible. Yet their target audience seems rather niche. "Women in your area" "Viagra" "Propecia" all serve to construct a target of a heterosexual middle aged man. I considered Julia Kristeva's (1998) text Experiencing the Phallus as Extraneous, or Women's Twofold Oedipus Complex, which explores phallic monism: the idea that in order to have a social presence, one must have a phallus. These ads exemplify her theory. They probe presence, and do so by directly targeting the phallus.
Presenting these emails as a physical object is a reference to Artie Vierkants' 2010 essay about The Image Object Post Internet. Since the Internet, images of art are more widely viewed than their original physical counterparts, and as such these images become stand-in, or as much the work as the physical piece. I was interested in exploring that idea by taking an already widely disseminated image, and turning it into an art object, which I felt, in a perhaps tongue-in-cheek way, was a means of claiming authorship, and hence the mass exposure of the original SPAM emails.